Little kitten settled in her new home after being found inside a wall
The quick-witted bar manager in Belfast knew just what to do when mewing was heard coming from inside a cavity wall. When Patrick Gormley called the Belfast Adoption Center of Cats Protection, they were able to send a staff person out right away to look into the situation. They quickly realised there was no way to get to the helpless kitten at the Shamrock Sports and Social Club, so they called the nearby Westland Fire Station for assistance.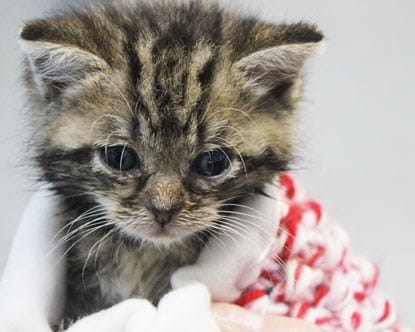 The kitten's cries helped the firefighters identify it, and they then set to work removing a concrete block from the bottom of the wall to gain access. Luckily, the four-week-old kitten, who has since been given the name Macavity, was saved in time and only received minor injuries as a result of her trauma. She might not have lived if she had been trapped for a few more hours.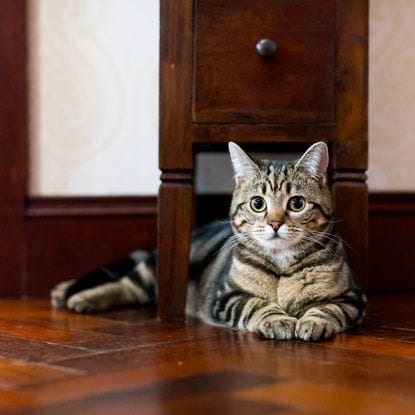 Bel Livingstone, manager of the Belfast Adoption Centre, said, "The outcome could have very easily been so different if it weren't for the caring actions of Bar Supervisor, Patrick."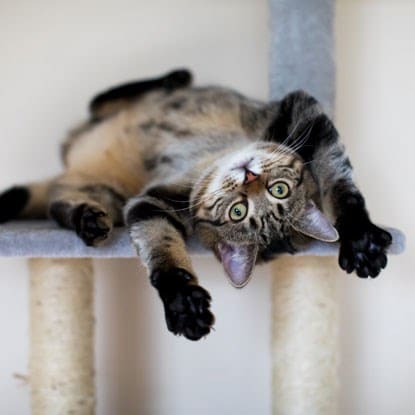 "However, we frequently see abandoned kittens like Macavity, and we would strongly advise owners to neuter their pet cats because they are such wonderful pets. The birth of up to 18 kittens per year from a single unneutered cat is possible, thus neutering will help stop future litters of unwanted kittens like this. Macavity was soon taken to the veterinarian after crawling out of the wall, where she was syringe-fed and brought back to health.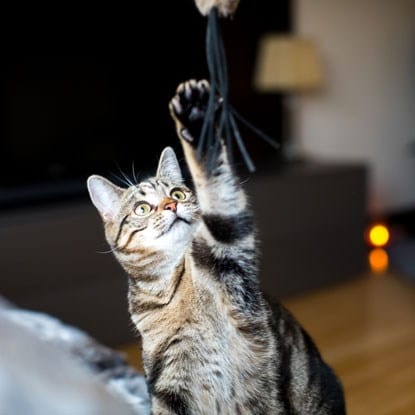 That was in June 2017, and since then, the teeny, freezing kitten has developed into a happy, joyful, and loving cat. She is loved by her new family, Joanne Reid and her son Matthew, who are happy to report that she enjoys spending her days napping and playing with their other cat Paddy. Macavity is doing fantastic, according to Joanne. She has adapted to our family and house really well. Although she enjoys a morning "sleep in," she loves to be outside climbing trees.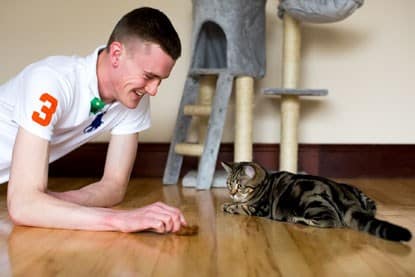 She arrived at our house with Paddy, and they have fun running around the garden thereafter while getting groomed. She is quite loving but is excellent at hiding when it's time to go to bed and is definitely not a morning person. The lark wakes Paddy up, but she always wants "another 10 minutes."