The adorable cat's requesting face as it hangs from a tree without understanding how to come down
Any viewer is moved by the lovely sight of a cat sitting high in a tree with its adorable, pleading face but seems unable to come down.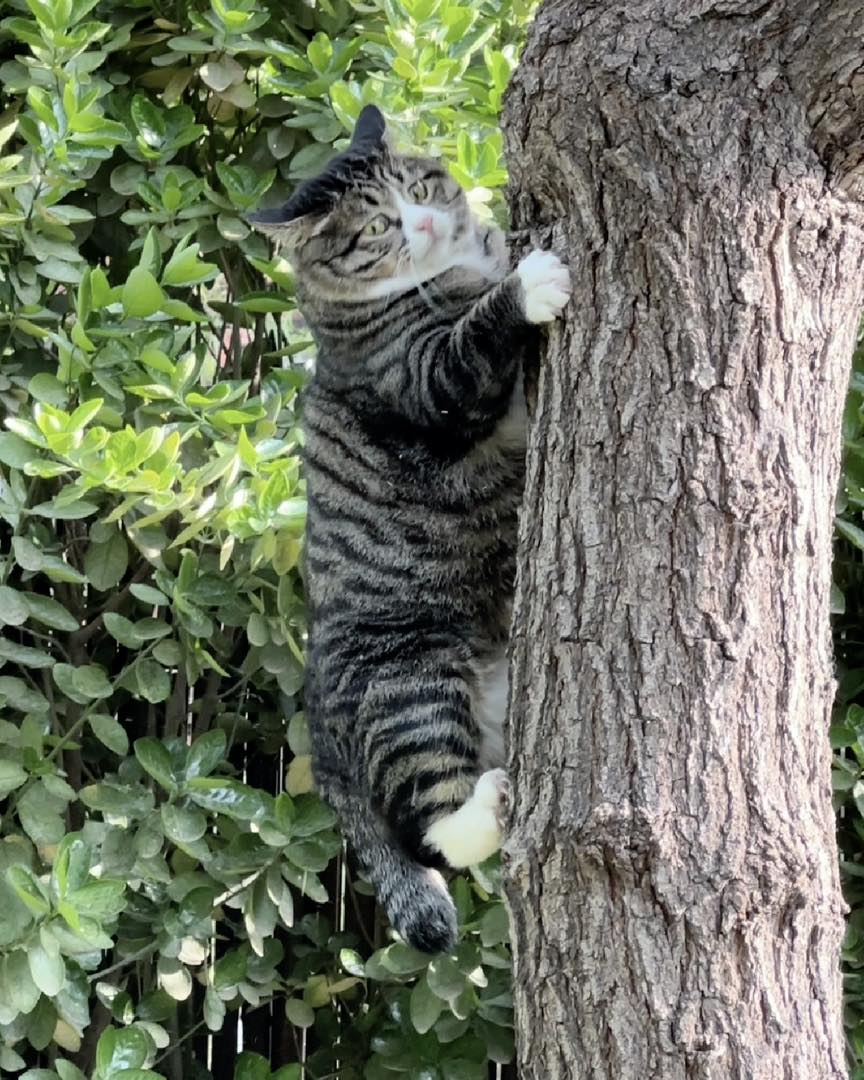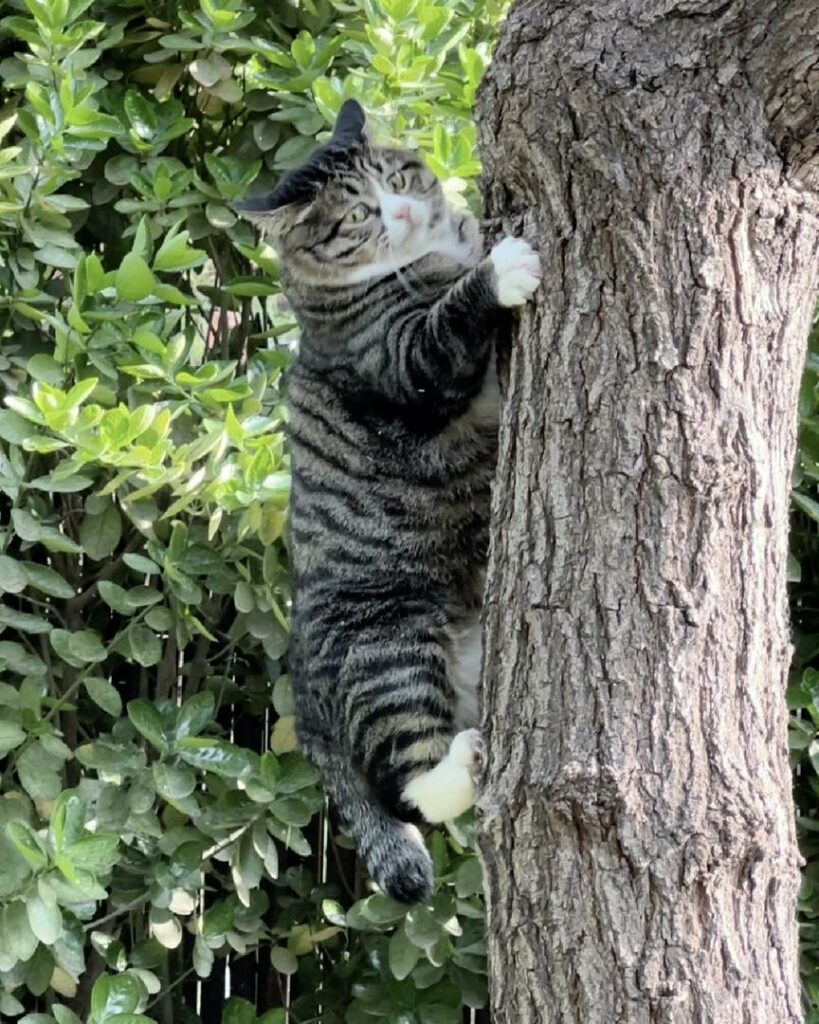 This cat's struggle demonstrates both our beloved four-legged pals' toughness and vulnerability. The cat's little, hairy body clings uncomfortably to the branch and occasionally lets out a quiet, pleading meow while its large, begging eyes appear to beg for help.
We become aware of the interest that once drove our feline buddy to climb the tree, only to discover that the coming down is more difficult than the climb up option. It seems as though nature pulled a prank on the cat, making him reflect on his experience.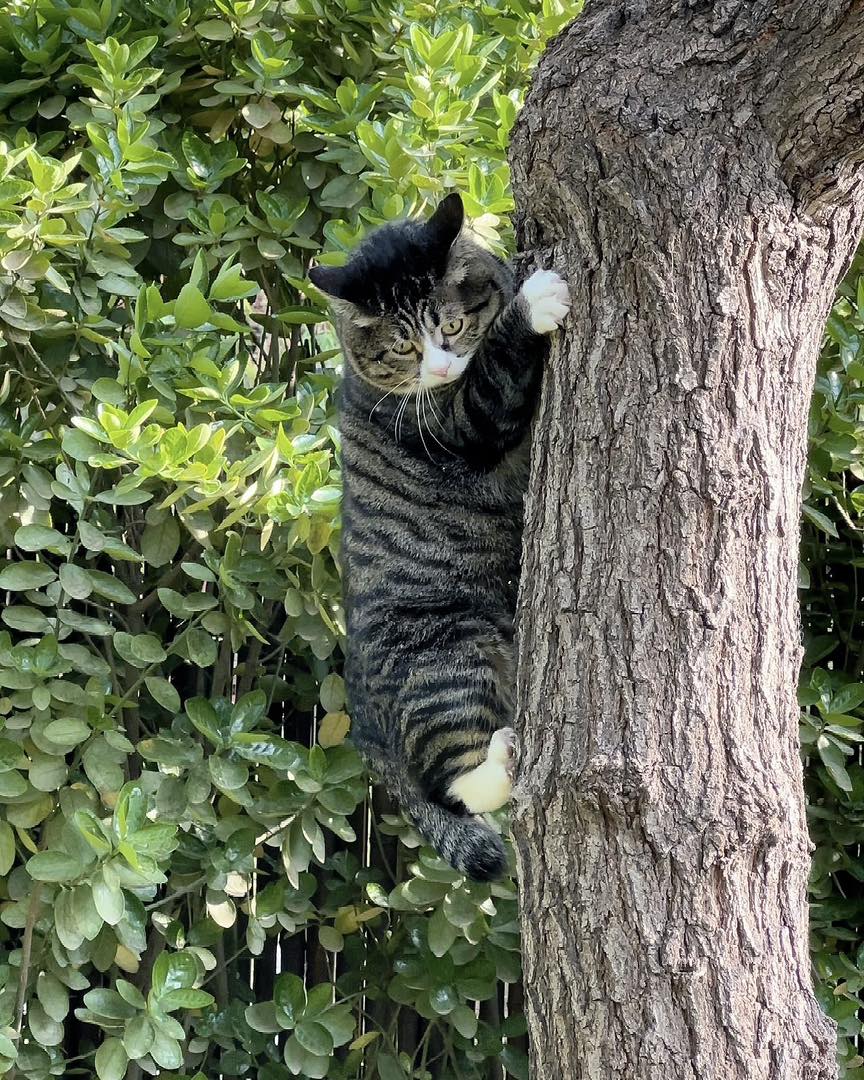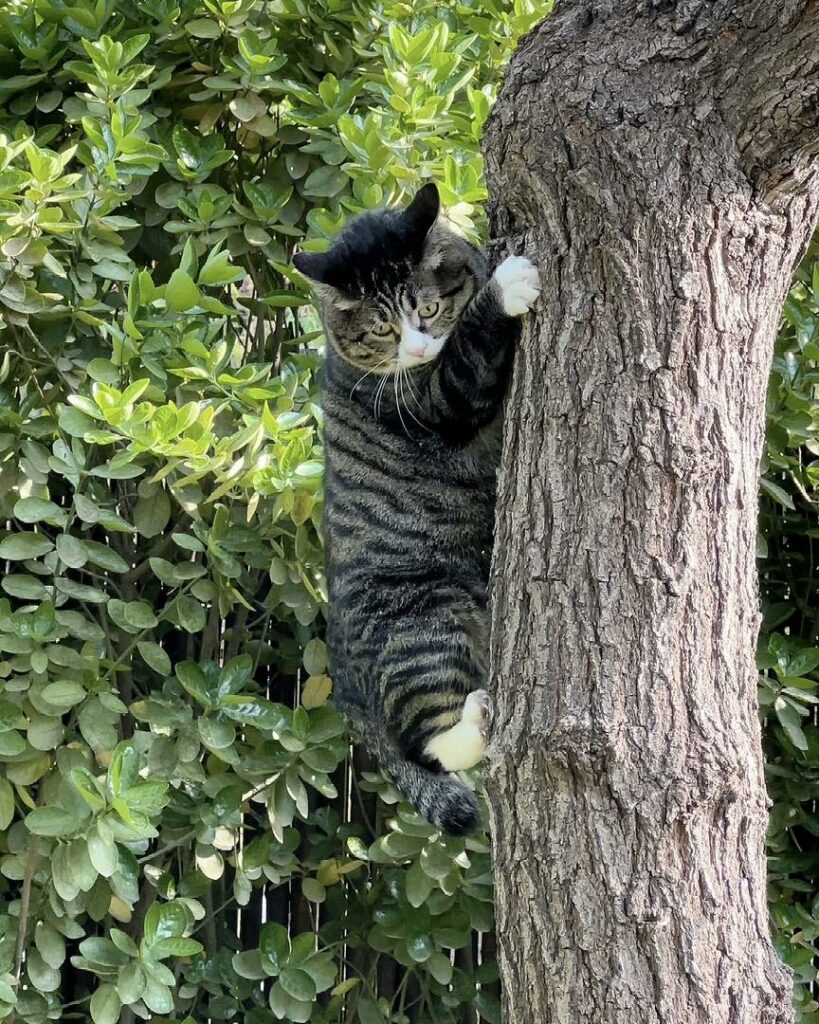 We are compassionate beings, and we can't help but understand this situation. We are aware that a heart full of faith in our abilities to save them hides beneath that adorable, puzzled expression. As a result, we take on the role of their saviors by offering assistance or even making a call for qualified professionals to guarantee the cat's safe return to solid ground.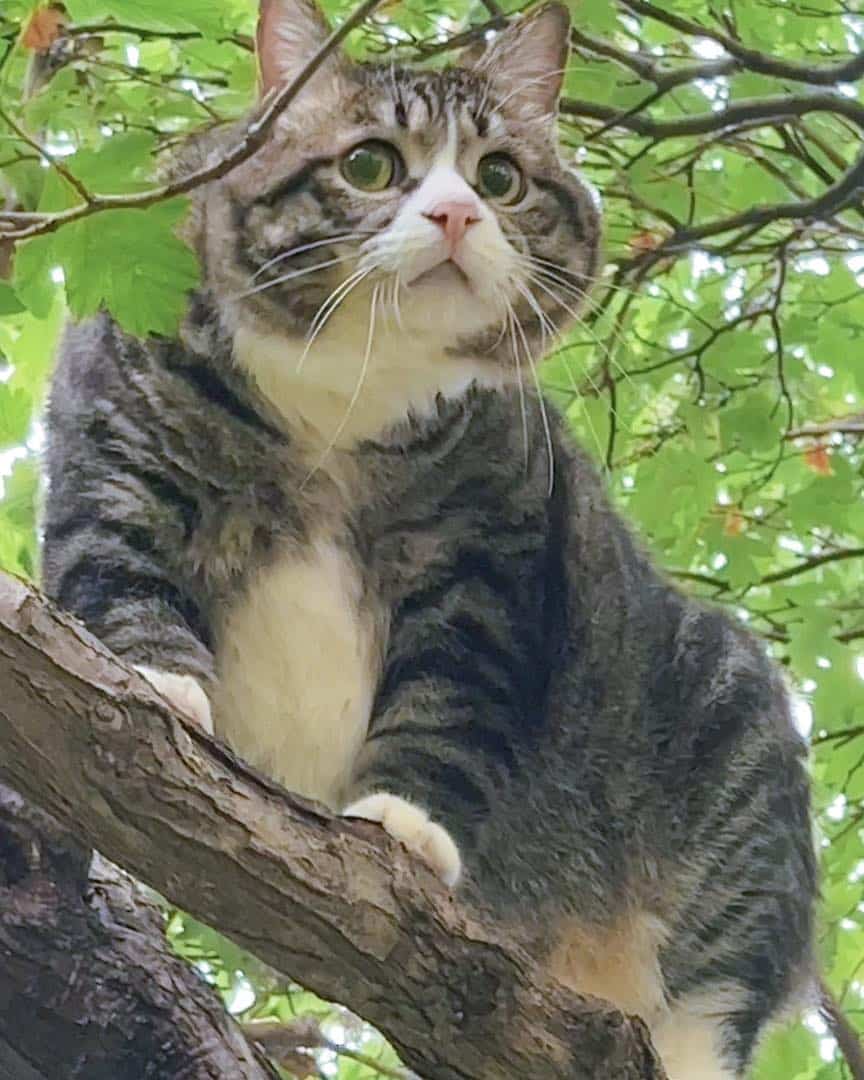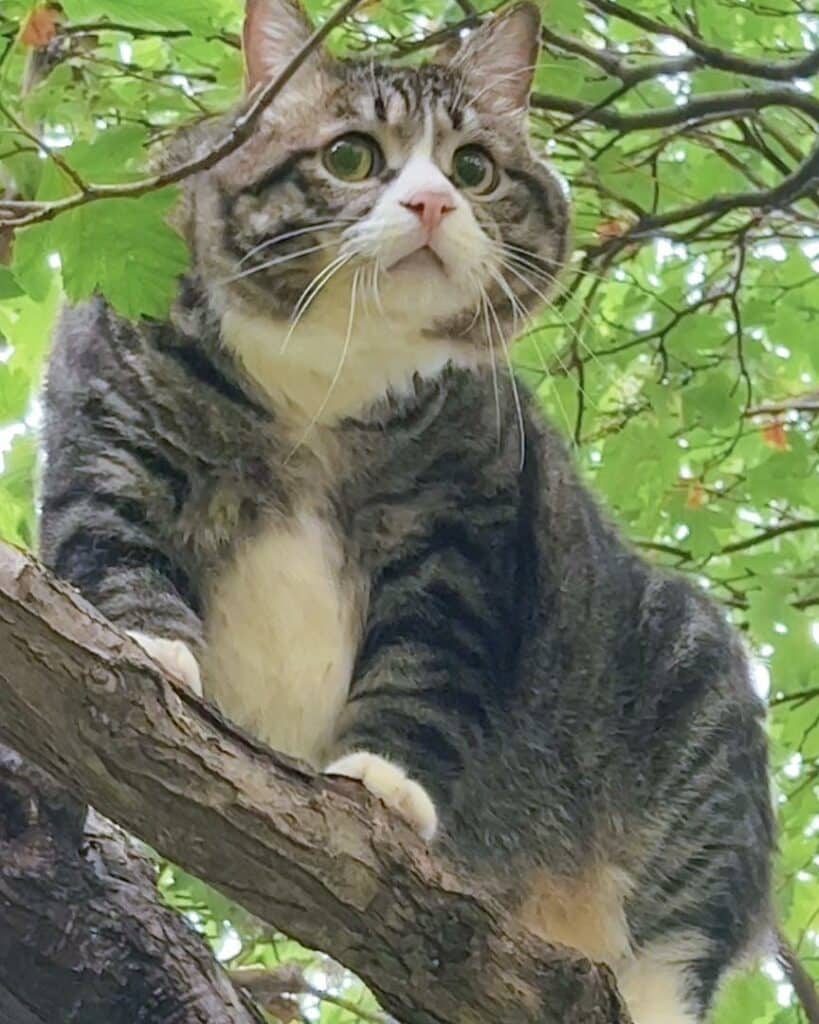 The relationship between people and animals is reinforced by this lovely tableau. This relationship is based on trust, care, and the understanding that occasionally, even the most athletic beasts need a little help getting home.
More cat Post below. Check It out