Rescued Ginger Cat Bonds With a Very Unusual Friend
The bond between a ginger cat that was saved and an unlikely buddy shows that friendship knows no boundaries. Meet the orphaned rhino Nandi and the cat Mewie. The Rhino Orphanage in Limpopo, South Africa, is where Mewie and Nandi reside.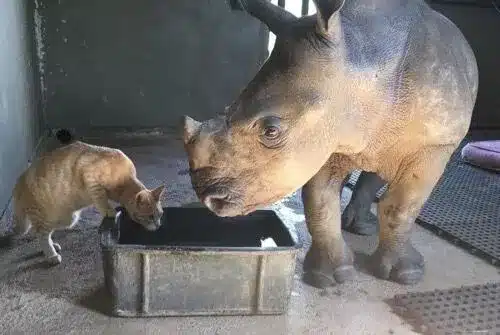 Little Mewie was saved by Jamie Traynor, who looks after the orphaned rhinos, when he was a young kitten. He is now a cute full-grown ginger cat that she raised back to health.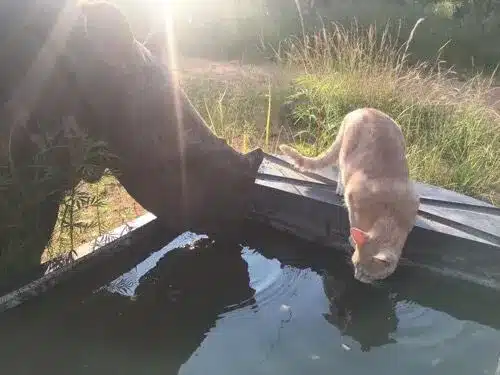 Nandi was only two months old when she came at the orphanage, her mother had sadly lost in a hunting incident, leaving her to fight for herself for a few days. Before being saved and brought into the orphanage by the Wild Heart Wildlife Foundation, the young rhino was lonely and started to eat sand, which hurt her stomach (WHWF).
Jamie took over as her primary caregiver at that point. Jamie continues, "She has adapted really well and as part of her routine she goes for a walk twice a day. Mewie loves to follow me around the orphanage, so he always tags along while I'm with Nandi.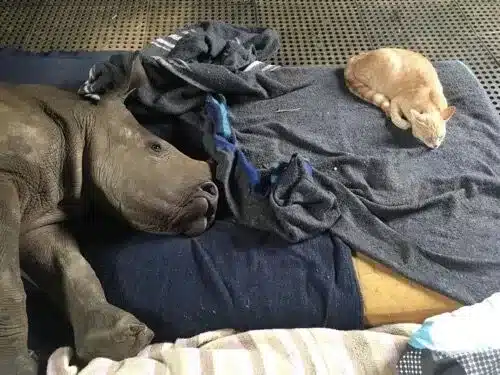 When we started sleeping in the same room as Nandi, their friendship started. Nandi was merely interested in the new animal and quickly warmed to him, Jamie watched the two of them as they connected.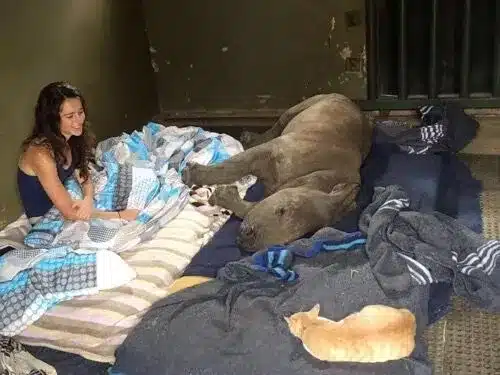 Despite the fact that Nandi is at least 10 times bigger than Mewie, Mewie is a very courageous cat. The two of them like taking afternoon walks, and Jamie observes that when one of them runs, the other always follows.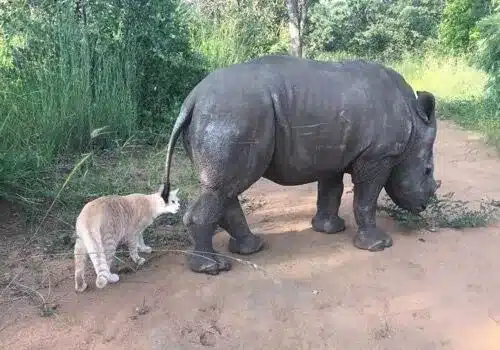 We take really long walks so that Nandi may graze and get some exercise, but most of the time Mewie becomes weary and I have to bring him back.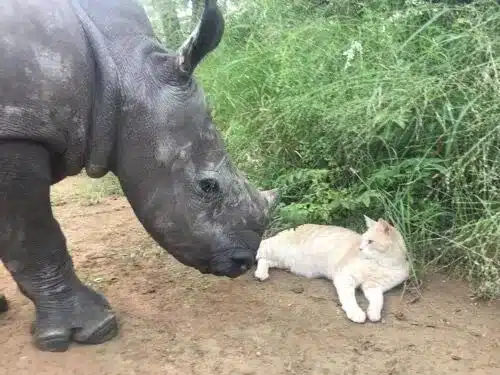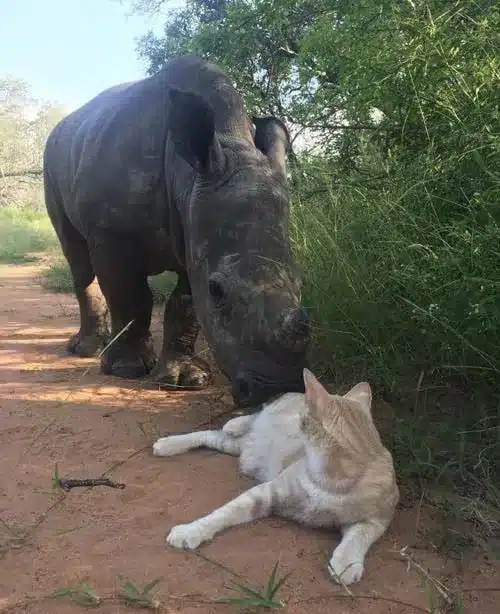 Now, the two closest buddies can't be apart. Both creatures were found to be motherless, and both were given a second chance at life. They have united despite their differences. Nandi may believe Mewie is just a strange-looking cat, while Mewie may believe Nandi is a mini, fluffy rhino.
Recommended For You