Man Gets Ambushed by Twelve Others After Stopping Car to Help Kitten Alone!
One day after work, Robert Brantley was going to the shooting range when he saw a small kitten sitting by the side of the road, all by itself.
He did what any kind person would do and stopped to assist the kitten because he could see how young it was and thought the poor thing certainly wouldn't survive the night.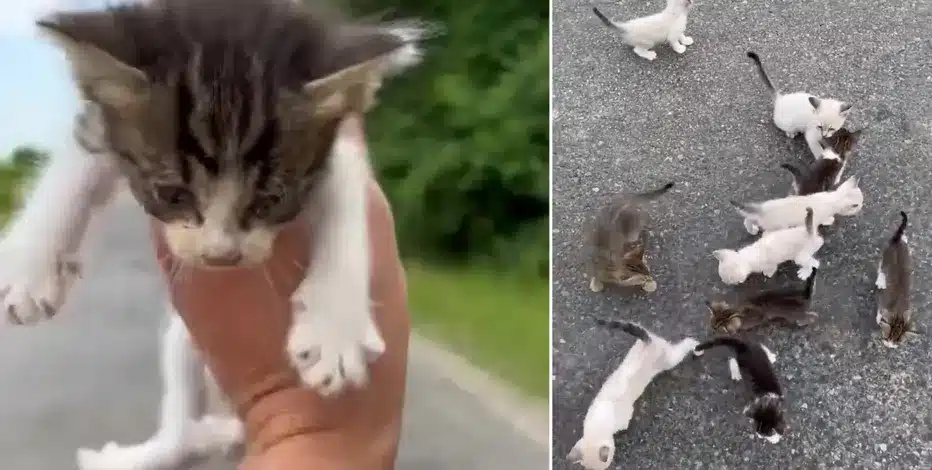 My wife has been wanting a cat for the farm, so I thought I'd stop and save the animal, he added. Nevertheless, what followed was totally unexpected.
As soon as he picked up the first kitten and started filming the rescue on his phone, another six came running out of the bushes on the side of the road toward him.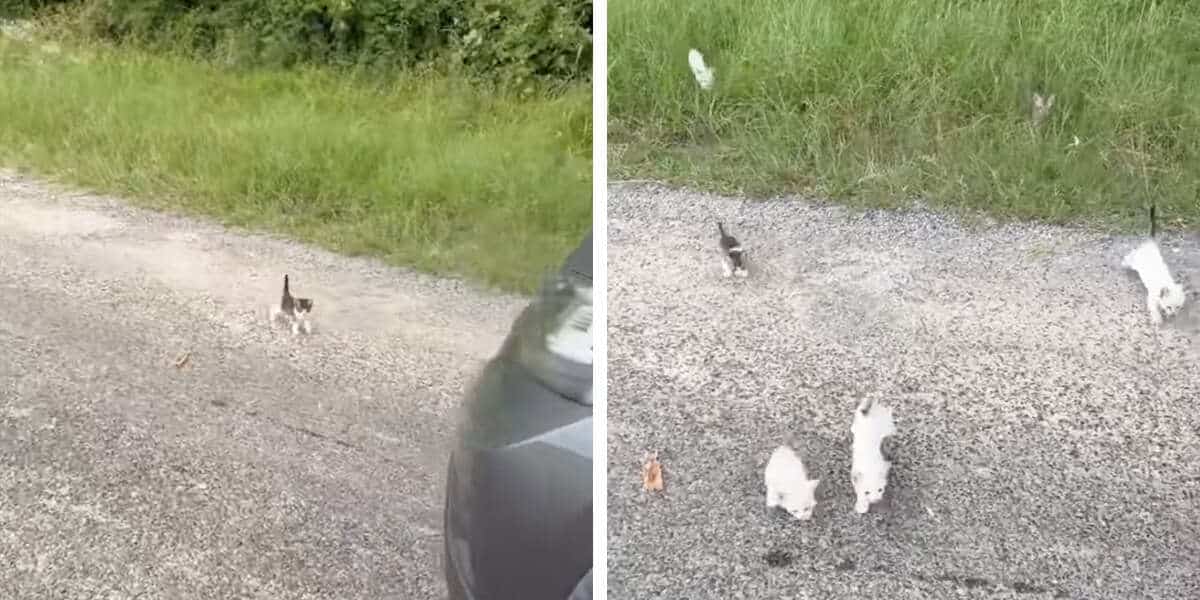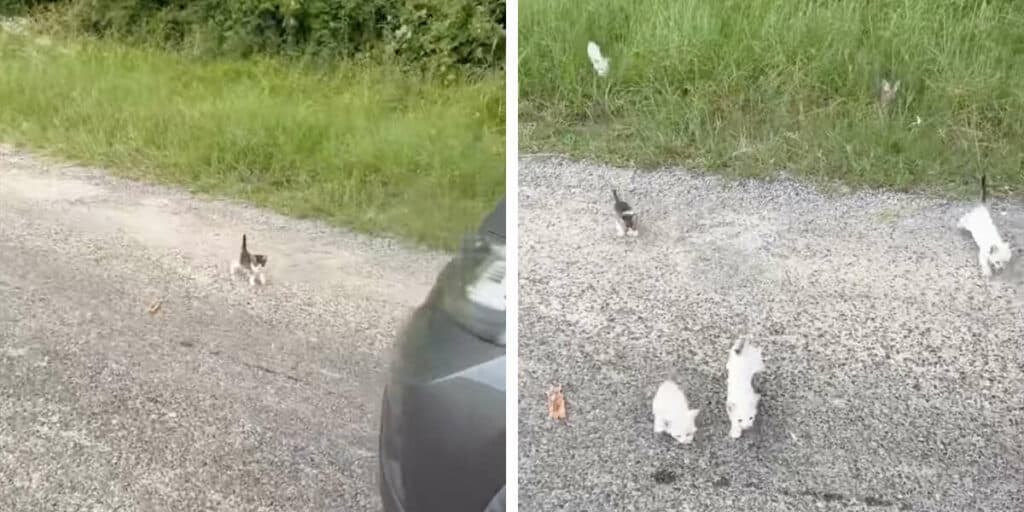 On the video, he screamed, "Oh my gosh, there's more." I am unable to take everyone. But there was more! More kittens began to appear from the bushes toward him while he was being "ambushed" by the first group.
We have a kitten problem, Robert stated. Who would do such a thing? He came to the realisation that he had to stay with the kittens. "I believed I was keeping one. Wow, what a dog!" Clearly a kitten ambush, there!
He then started making an effort to load every cat into his vehicle. When he succeeded to get one inside, two would jump out.
In the end, he closed the door and started guiding the kittens through an open window inside the vehicle.
Robert has received a lot of praise from people all over the world for saving the kittens after uploading the videos on social media. He wrote on Instagram, "Thank you to all those offering to help. "I'm trying to find them all loving homes! While we are feeding them up, the youngsters are playing with them."
Along with all the helpful advise, people also sent supplies for kittens. "We appreciate everyone who offered advice and help with supplies. You guys are just as much a part of this as we are!" Robert has made the decision to keep the first one he saw, who is now known as Scout, as well as perhaps a few more.
The NY Post reported him saying , "We had a number of really wonderful local people reach out wanting them, and a lot of people are wanting to do pairs to keep them together, which I'm happy about." He continues by saying that he is being pretty picky about who adopts his priceless kittens.
Robert, you rock!
Related Stories